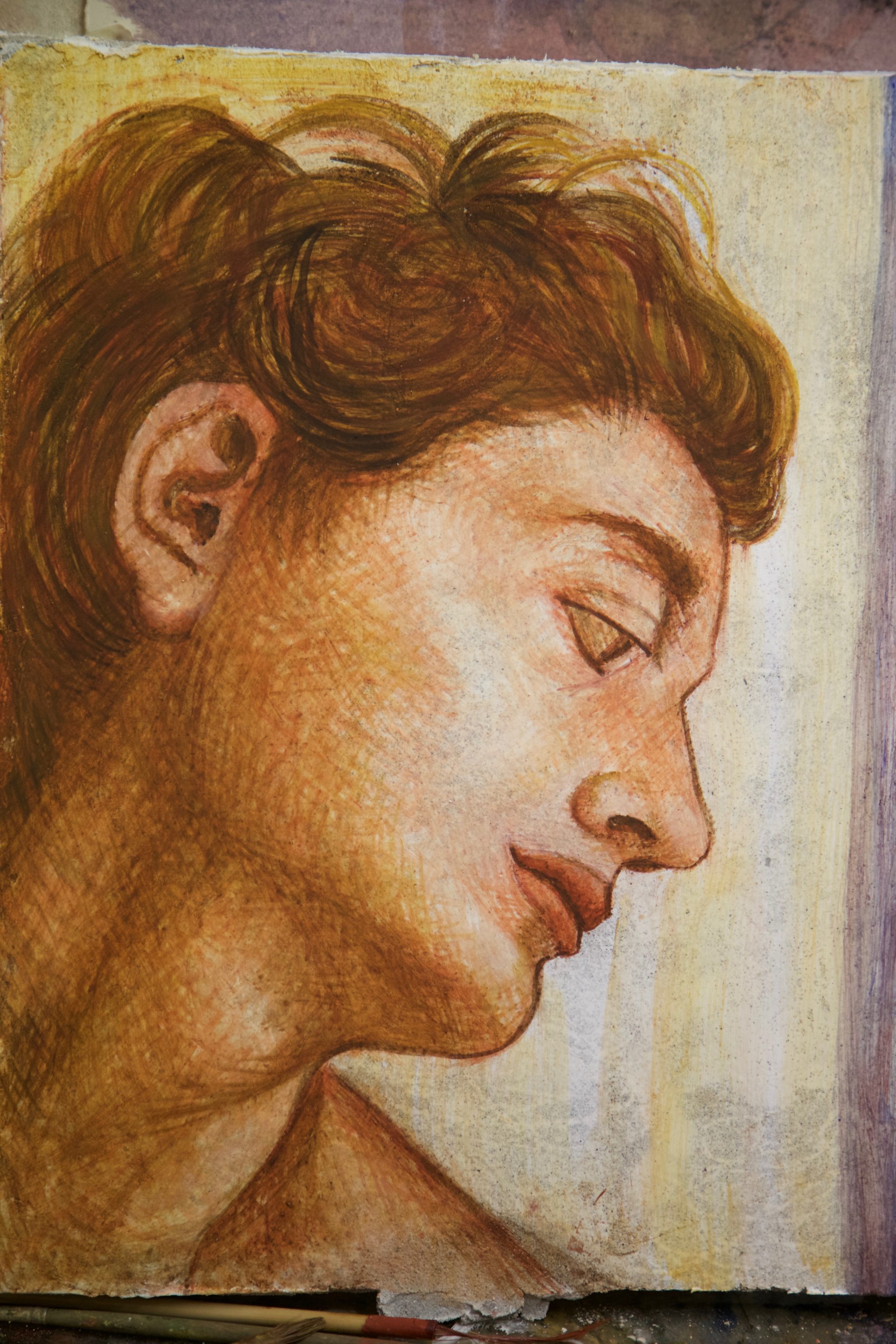 We offer a contemporary version of Buon Fresco wall art.  We paint the walls of your residence or building in two ways: with traditional technique of fresco painting Buon Fresco directly on the wall, or in our studio and the use the Fresco Strappo technique applying a restoration phase, that the end result will be on a supported board of the projected measurements.
The Fresco Strappato later on will be framed on the style of your choice and then placed on the room that it was designed for.
Please contact us for more information about the Fresco Art Walls techniques and to see our private portfolio or applications and development of designs.